15 months ago
Germany, Mannheim, UMM
Dear all,
is it possible to visualize insertions in a sequence?
I have prepared a simulated sequence of the mitochondrial genome from the release hg38 by placing non human sequences right in the middle of it (position 8284). I then aligned the simulated genome to the mitochondrial index and the visualized the alignment with the integrated genome viewer IGV. However, I don't see any sign of insertions in the figure.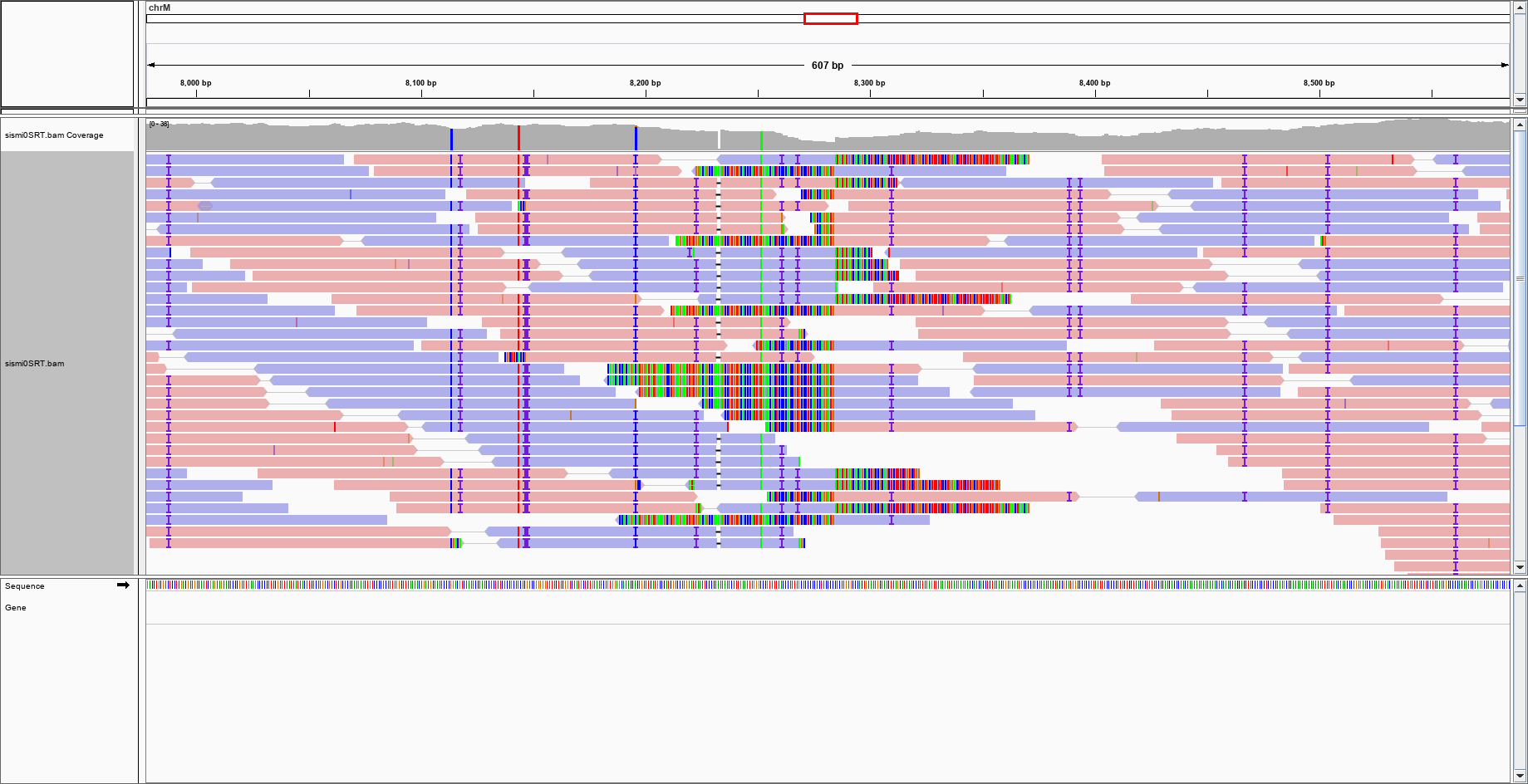 Is there a way to highlight the insertion point? Maybe by showing only clipped reads or the reads that map only on one mate?
Thank you.